Graphic Design

It always surprises how the demand for graphic work seems to never cease and how there's always a new skill or technique to learn and perfect. Here are a few projects that I've lent a helping hand on or pursued as a learning opportunity. Regardless, every day I find myself utilizing the skills I learned from my graphic design courses.


NYU Brochure

Every year, the NYU Game Center Incubator offers stipends, professional training, and working space to six teams whose games demonstrate potential and ambition. This brochure includes information on the Incubator's mission, the NYC game development community, advisory committee members, succesful alumni projects, and upcoming releases.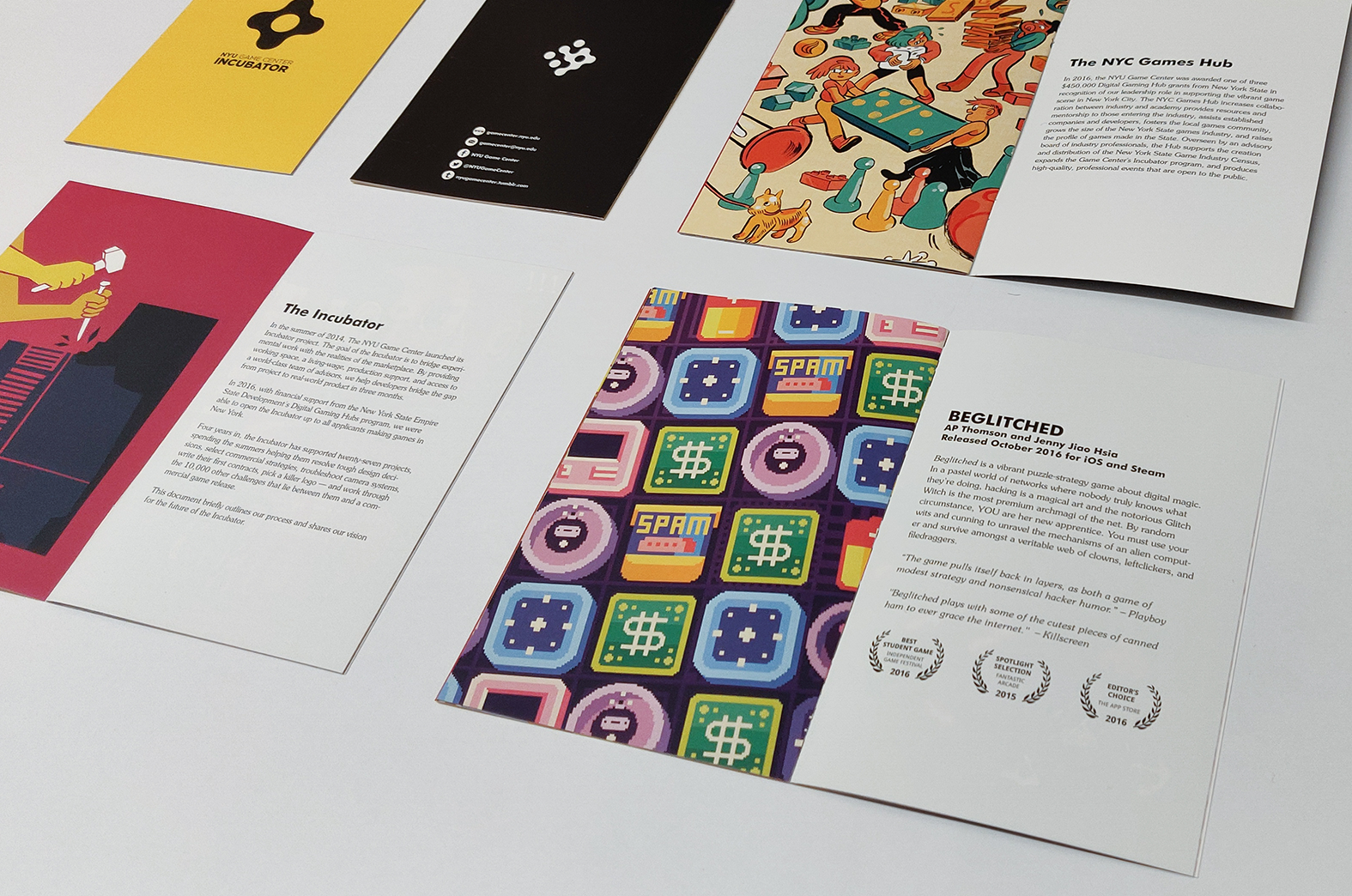 Horror Quest II

Every October I watch 31 horror films in honor of the spooky season. I'll be the first to admit that this isn't an entirely enjoyable experience, but it pushes me to explore the genre. To celebrate, I design and distribute a list of the movies I watched last year, the ones I might watch this year, and local screenings around NYC.

Pokémon Card Game
These cards were designed for the Fabricating Non-Digital Games Workshop. They were used to demonstrate how one can use existing art assets as placeholders for prototyping. Alas, there is no game to accompany these designs. They were intended as a teaching tool.