Graphic Design

is a skill I have used almost every day of my professional life. Whether it's creating a promotional poster for an event or simply making sure an email has a nice balance to it, I will always consider the user-focused principles of quality graphic design.


NYU Brochure

Every year, The NYU Game Center Incubator offers stipends, professional training, and working space to six game development teams whose projects demonstrate the potential for commercial or critical success. This brochure includes information for applicants and sponsors about the Incubator's mission, advisory committee, past projects, and upcoming events.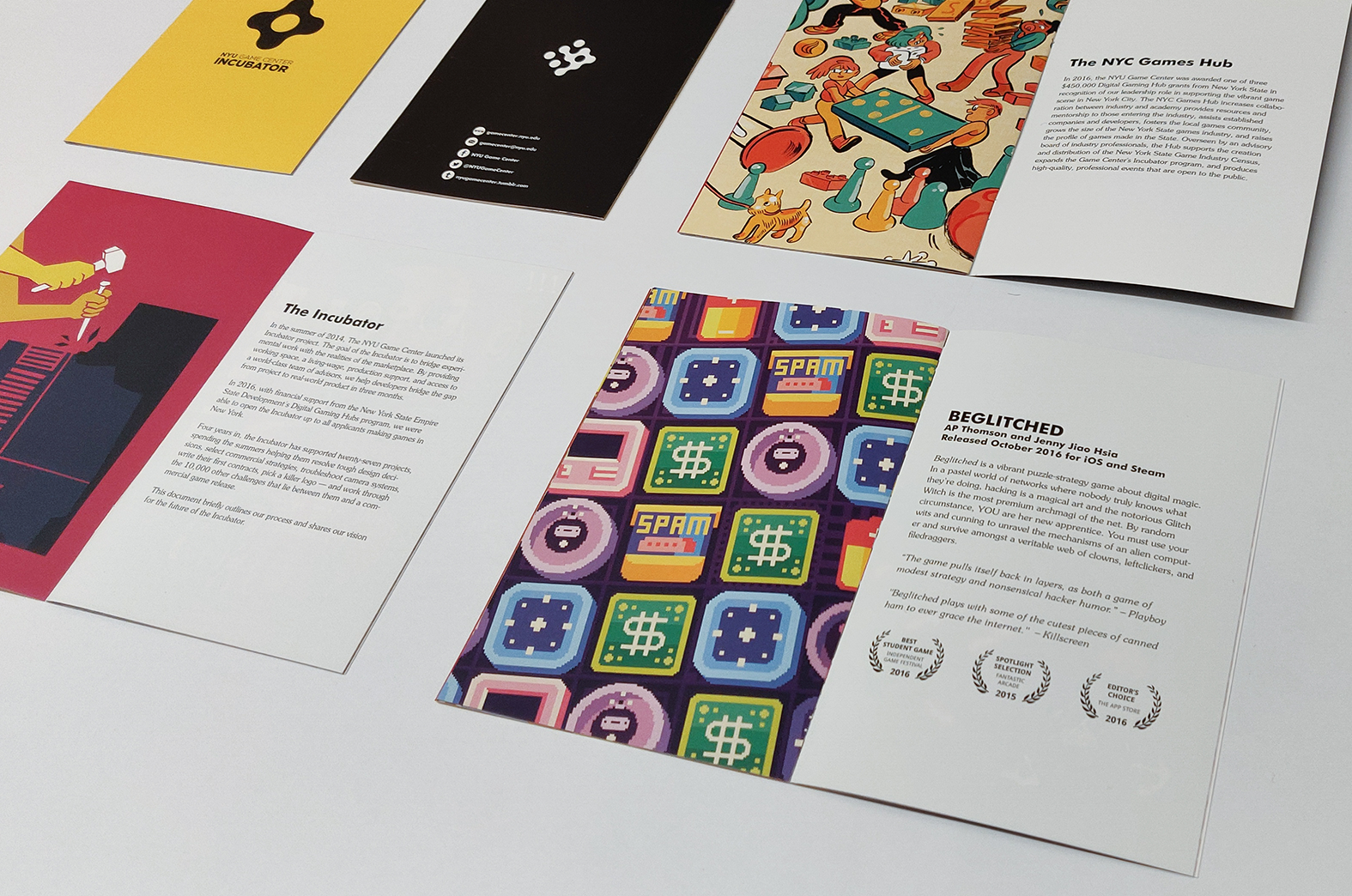 Horror Quest II

Every October, I watch 31 horror films in honor of the spooky season. I'll be the first to admit that this isn't an entirely enjoyable experience, but it pushes me to explore the genre. To celebrate the occasion, I design and distribute a list of the movies I watched last year, the ones I might watch this year, and local screenings around NYC.


Pokémon Card Game
These cards were designed for the Fabricating Non-Digital Games Workshop. They were used to demonstrate how one can use existing art assets as placeholders for prototyping. Alas, there is no game to accompany these designs.